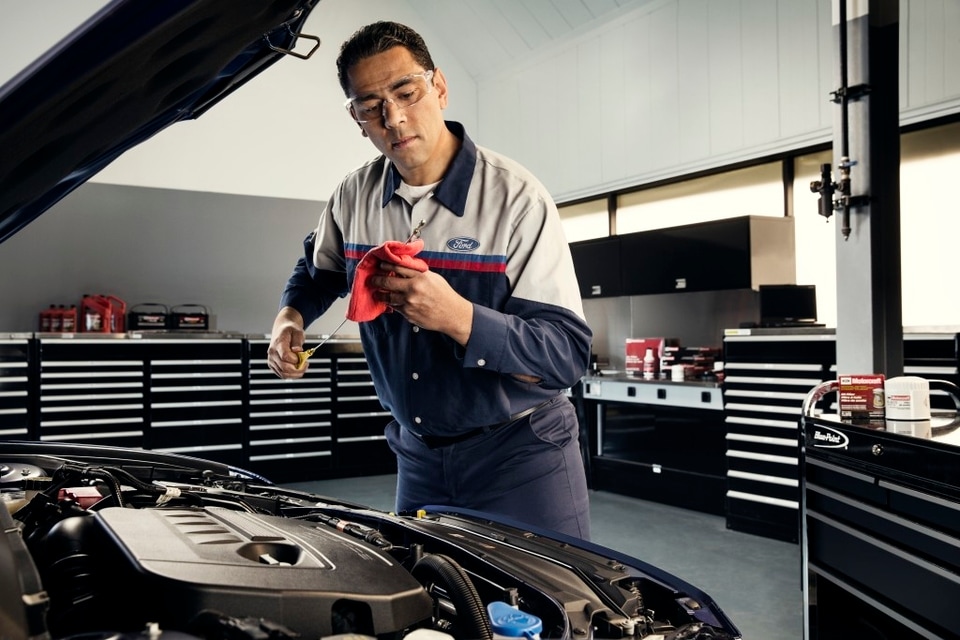 Spring Vehicle Service Tips
Once the weather warms up and gets back to typical Virginia temperatures, it's important to take care of some spring service items, even if you don't live somewhere with snowy winters. Here are some quick tips to make sure that your Ford car, truck, or SUV is ready for anything here in Virginia.
Change Your Oil
We know we always bring this up every time we recommend routine or seasonal maintenance, but that's because it's so important! No matter if your car is new or old, large or small, changing the oil is one quick and easy way for you to avoid damage and excess repairs down the line. We'll make sure you have the right oil for the upcoming warm weather, clean filters, and everything else to make sure that you can worry less.
Check Your A/C System
If there's one thing that can make summer in Virginia uncomfortable is having an A/C system that is not working properly. We will be able to quickly check your fan belts for wear and make sure you don't have anything clogging up your cabin and engine air filters. If you're climate system needs a refresh, we can easily make sure it's back in working order quickly, so you can ride in comfort all summer long.
Replace Worn Wiper Blades
Spring means only one thing: rain and lots of it. Being able to see the road ahead clearly is essential, so don't wait to change those old and worn out wiper blades. We can make sure that you have the right ones for you, your budget, and your vehicle here in Fredericksburg.
Schedule Your Service Appointment Today!
No matter what vehicle you have, we will make sure that you get the affordable service and repairs that you need here in Fredericksburg. Don't wait to schedule your service appointment with us online, by phone, or simply drop by and talk to one of our service professionals here at Purvis Ford!