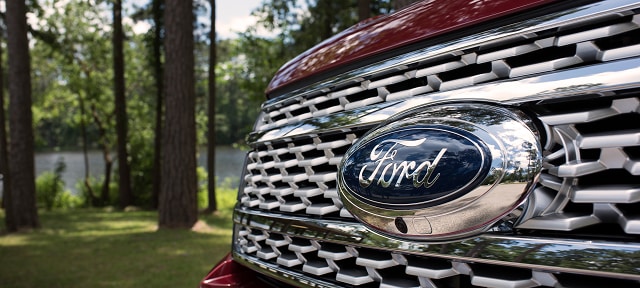 The Benefits of Buying or Leasing Your Next Ford in Fredericksburg
Whenever the moment feels right to pursue that particular Ford model that you've had your eye on in our new inventory, there are a couple of different paths you can take towards ownership. Fortunately for you and customers throughout Stafford, Spotsylvania, and King George, our team at Purvis Ford Inc is well-versed with financial expertise to make your decision much simpler. Whether you're looking to commit to a 36-month Ford lease or wish to apply for a financed Ford loan, there are pros and cons to either decision that are important to consider before you make your final decision.
Buying a New Vehicle
If you're coming into our dealership with the desire to purchase a new or pre-owned Ford car, truck, or SUV, you'll find that the upfront cost is higher than that of a lease. That's because you have to take car insurance costs and taxes more into account, in addition to the model's down payment.
While buying a model may cost more upfront than choosing to lease, it provides a lot of drivers with the ability to cut those monthly payments out of the budget - just by paying off the difference. The faster you can pay off your financed loan, the quicker you can call yourself the full owner of the vehicle.
As the owner of the model, you're expected to be the bearer of its standards. If you take great care of it, you'll find that your new Ford model will be with you for a long time.
By staking your claim as an owner, you get to decide if you would like to replace it with something different. If you've kept your model in exceptional shape, you'll find it much easier to sell or trade it in for its successor.
Leasing a New Vehicle
For some of our models, such as the latest 2018 Ford cars, trucks, and SUVs to arrive at our dealership, leasing can be a viable option for experiening a more expensive model. By planning to fit the monthly payments into your budget, you'd be surprised by the different vehicles you can take into consideration, and the additional features you can afford.
By committing to a lease, you are signing a contract for a 36-month leasing period that you have to remain current on. Any monthly payments that come in late can be subject to fees, which can often be a make or break moment for many customers.
Additionally, the choice to lease comes with a contractual agreement to only use a set number of miles in a given calendar year. If you go over that limit, you'll find set of extra costs to take into account.
The greatest benefit of a lease often lies with the flexibility it gives drivers. With the ability to upgrade to a brand new model every few years, you'll always be behind the wheel of a nice new car, with all of the latest features.
If you have your heart set on a new Ford model and still can't decide if a lease or automotive loan is better for you, just stop into our dealership to meet with our staff of finance experts. We'll look over your budget and vehicle needs, before diving into the vast selection of new Ford vehicles to find the perfect one for you. We even offer a rotating array of specials for our local customers to take advantage of! Come see us at 3660 Jefferson Davis Highway to get started today!
Financing Resources
Have a Question?
* Indicates a required field
Hours
Monday

8:30am-7pm

Tuesday

8:30am-7pm

Wednesday

8:30am-7pm

Thursday

8:30am-7pm

Friday

8:30am-7pm

Saturday

8:30am-6pm

Sunday

Closed